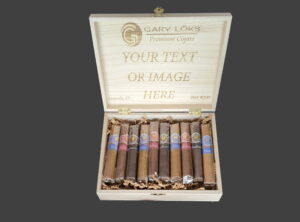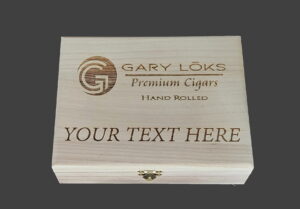 Celebration & Party Favors
Let's celebrate with personalized cigars as party favors for any occasion! Adding a personal touch to your party favors is never a bad idea, and using custom cigars to do so is, in fact, an excellent idea. Each guest will marvel at the customized party favor, and treasure it forever. You can add them to party favor bags, or set up a cigar bar where anyone can grab a customized cigar of their preference. Buy personalized cigars as party or celebration favors today!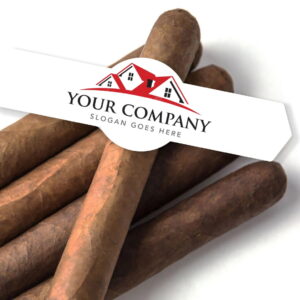 Corporate Cigars
Is there a work party, networking or corporate event coming up? Well, personalized cigars are the perfect gift or party favor for any corporate/work or networking event. You can customize your cigars with your company name or logo, important date or anything you would like. With customized cigars as gifts, you're undoubtedly going to make all of your colleagues feel appreciated at any corporate or work event. Personalized cigars are the perfect way of both thanking your fellow co-workers for their hard work and giving them a custom gift they'll never forget.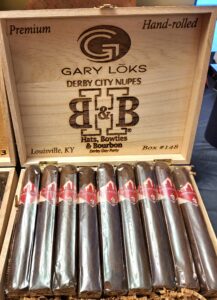 Family Reunion Cigars
Nothing beats seeing all of your loved ones at a family reunion, why not offer personalized cigars as party favors or gifts? Family reunions aren't an everyday occurrence, thus you must celebrate them accordingly with adequate party favors. With custom cigars, all of your family members will feel appreciated and special. Let your family know you love them with an unforgettable gift like personalized cigars at the reunion. Smoke them all together while reminiscing, or save them as memorabilia! Without a doubt, the custom cigars will be the gifts or party favors that your family will talk about during every reunion in the future.
Holiday Cigars
Happy holidays – celebrate the special occasion with personalized cigars! Whether you're celebrating Christmas, Easter, St. Patrick's Day, or any other holiday, custom cigars will make the perfect personalized party favors or gifts. All of your guests will be in awe of these special gifts, especially if the message on them is meaningful. You can smoke the personalized cigars together while at the holiday party, or save them as mementos to remind yourselves of the special moments shared.